---
Festival OMNI 2010/
Katie Melua

---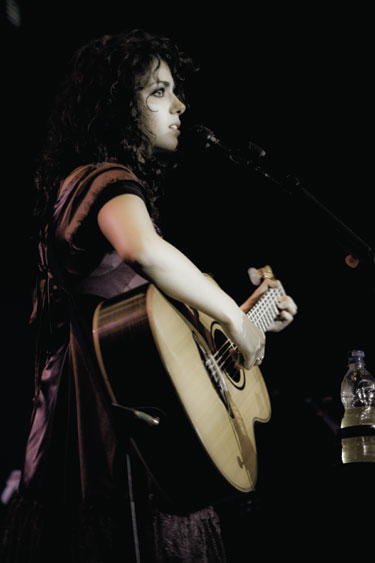 { Festival OMNI 2022 }
| | | | |
| --- | --- | --- | --- |
| lun. | 12.7 | [ Doors: 8:00pm ] | |

Parvis (Open air)
Sold out (Promoter: Den Atelier)

---
Info :
www.katiemelua.com
www.atelier.lu
---
Katie Melua is a unique and remarkable vocalist/guitarist of worldwide fame. Born in Georgia in 1984, she lived in Belfast for five years before settling in London. At 19 years of age, Katie Melua has shot to the top of the UK album charts and she is currently Europe's biggest selling female solo artist. In excess of 15 million albums went over the counters worldwide. The Closest Thing To Crazy and Nine Million Bicycles count among her biggest hits.

Den Atelier is very pleased to promote Katie Melua's Open Air show at Neumünster Abbey - a UNESCO world heritage site - within the magnificent historic setting of the inner court at the foot of the impressive rocky cliffs with the casemate openings in the old part of Luxembourg-City.


Organised by den Atelier in collaboration with the Cultural Centre Neumünster Abbey (CCRN).